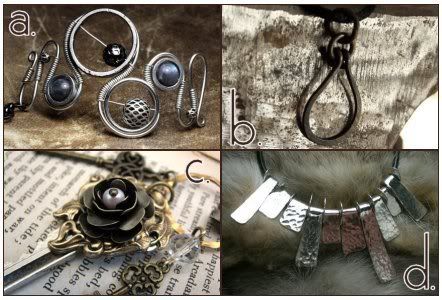 My "Drop" pendant is in today's Showcase "Adornment" on IndieNorth's Blog! Thanks, Beth, for including my work in your feature.

Beth is doing a fantastic job of promoting Canadian Indie businesses. She has some fun contests, interesting articles and features. I enjoy visiting her blog to see all the creative talent we have here in the "great white north". She is very creative herself, making natural skin care products which she sells in her Etsy shop jazoie .

I encourage you to visit IndieNorth, have a look at the showcase, and enter the current contest. Feel free to leave a comment there!